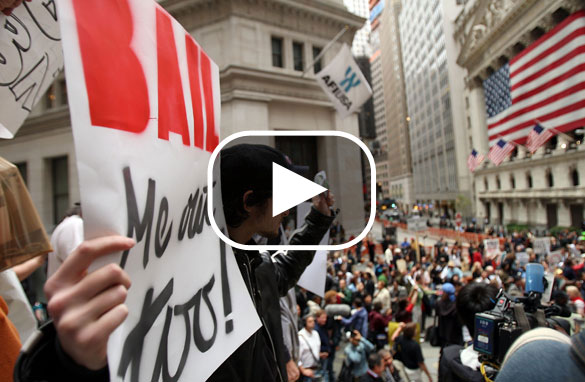 Click the play button to see what Jack and our viewers had to say.(PHOTO CREDIT: GETTY IMAGES)
FROM CNN's Jack Cafferty:
The U.S. automakers need a lifeline... but it's not clear at this point whether the Bush Administration is willing to throw them one.
So a lame duck session of Congress could be Detroit's best hope.
House Speaker Nancy Pelosi is pushing for help for the battered auto industry. She says if the administration doesn't step in to help out the automakers, "it needs to be done one way or another."
Congress could convene as early as next week to sort this out– among other economic concerns–which could start a clash between the Democratic leaders of Congress and the President. It may not make the cash-strapped American public too happy either.
Watch: Cafferty: Aid to corporations?
A Gallup poll released yesterday found only 20% of adults say providing loans and other aid to automakers is "crucial" or "very important" to improving the economy. That's slightly less than the 21% who say it was "crucial" or "very important" to aid large financial institutions. Both figures are well below the 34% calling for a second stimulus plan where the money would go to individuals as opposed to corporations.
Here's my question to you: What does it mean that only 20% of Americans consider aid to large corporations "crucial" or "very important?"
Interested to know which ones made it on air?