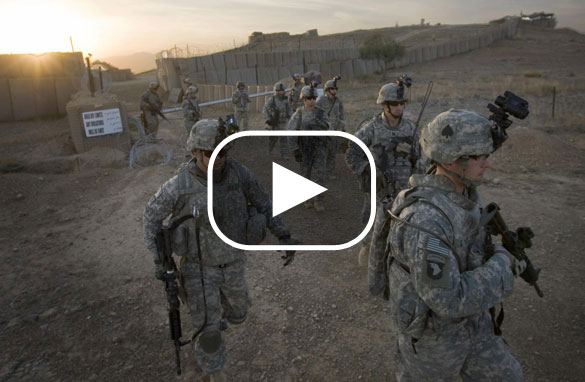 Click the play button to see what Jack and our viewers had to say. (PHOTO CREDIT: GETTY IMAGES)
FROM CNN's Jack Cafferty:
Former Defense Secretary Donald Rumsfeld, remember him? The incompetent boob a chorus of retired generals and admirals called on to resign because of his incompetence and inability to lead our military? He finally quit in November of 2006.
Well guess what? According to a report in the New York Times, Secretary Rumsfeld authorized a classified order back in 2004 that allows the U.S. military to carry out broad and secret attacks against al Qaeda even if those attacks occur inside countries we're not at war with. In other words, these controversial strikes of late inside Syria and Pakistan are just fine according to Rumsfeld, whether the governments or people of those countries like us waging war inside their borders or not.
Watch: Cafferty: Attack al Qaeda?
More than a half-dozen current and former military and security officials confirmed this to the New York Times. The measure gives the U.S. military the power to attack al Qaeda anywhere in the world.
Most of these attacks, when they occur, are carried out by U.S. Special Forces in conjunction with the C.I.A.
Here's my question to you: Should the U.S. be attacking al Qaeda in foreign countries without permission?
Interested to know which ones made it on air?
FULL POST