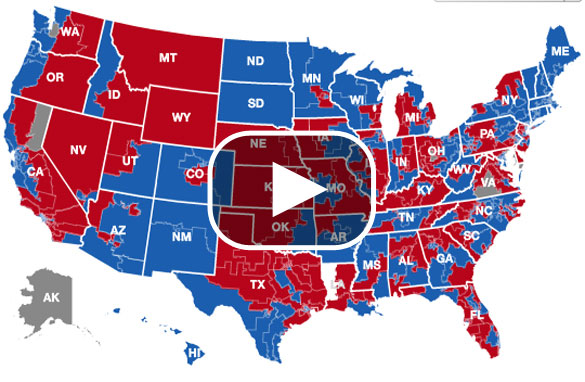 Click the play button to see what Jack and our viewers had to say. (PHOTO CREDIT: CNN)
FROM CNN's Jack Cafferty:
After getting the wind knocked out of them in 2006 and 2008, Republicans are a party in disarray...
From putting a woman on the presidential ticket who reportedly can't name the members of the North American Free Trade Agreement and thinks Africa is a country rather than a continent, to a presidential candidate who declared: "the fundamentals of our economy are strong" at the same moment the worst financial crisis in almost a century was descending on the U.S. economy, they appear to have lost their touch. And if they're pinning their presidential hopes on Sarah Palin for 2012, well, good luck with that.
Watch: Cafferty: GOP popularity?
Bush damaged the brand but John McCain and Sarah Palin didn't do much to restore it.
Republicans also enter the new year with declining minorities in both houses of Congress.
Here's my question to you: What does the Republican Party have to do to get back in the game?
Interested to know which ones made it on air?