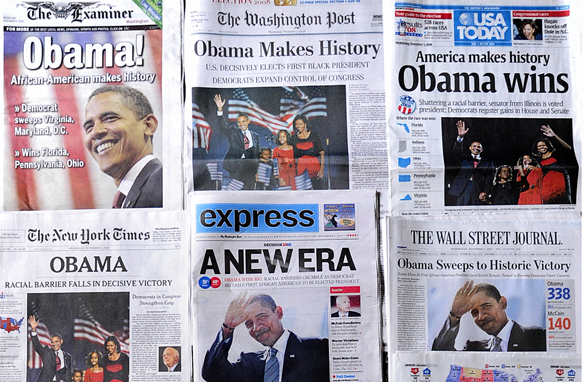 (PHOTO CREDIT: GETTY IMAGES)
FROM CNN's Jack Cafferty:
Barack Obama made history Tuesday night, after voters came out in record numbers to support him and many voting for the first time.
It was a stunning rise to the presidency for a 47 year-old freshman senator, let alone one who is African-American.
Along the way, he beat out a handful of familiar Washington names for the top spot on the Democratic ticket...Former Vice Presidential candidate John Edwards, Senator Chris Dodd, Senator Joe Biden who eventually became his running mate and, of course, most notably, Senator Hillary Clinton.
Her star power and powerful ties weren't enough to beat out Obama, but was there something more at play?
Women, who make up more than half the U.S. population, earned the right to vote in 1920. And while African-Americans were granted that right about fifty years earlier, for about a hundred years, voting was easier said than done for blacks. So what does Obama's victory say about us as voters?
Here's my question to you: What does it mean that the U.S. elected an African-American president before it elected a woman?
Interested to know which ones made it on air?