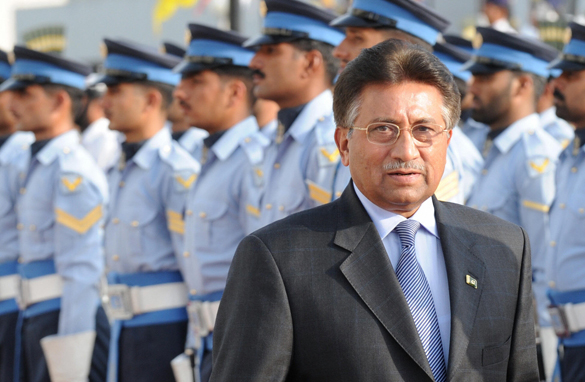 (PHOTO CREDIT: GETTY IMAGES)
FROM CNN's Jack Cafferty:
President Perez Musharraf resigned today after nine years in power. It had come down to "quit or be kicked out."
His popularity had been in decline since March of last year, when his opponents say he misused his constitutional powers by suspending Pakistan's Chief Justice in a bid to run for another five-year term.
He was re-elected president in October. But in February, voters handed an overwhelming victory to his political foes and Musharraf was facing impeachment if he didn't resign. It was a victory for democracy in Pakistan but a potential setback for the war on terror.
President Musharraf has been one of the United States' most important allies in the campaign against al Qaeda in Afghanistan since the 9-11 attacks. For his support, Pakistan was paid more than ten billion dollars. Secretary of State Condoleezza Rice thanked Musharraf again today, calling him "one of the world's most committed partners in the war against terrorism and extremism."
But officials in Afghanistan expressed relief, saying Musharraf had been an ally of the United States "in words only, not by actions," and blaming him for Pakistan's failure to crackdown on the growing Taliban insurgency in the tribal border areas.
Even the U.S. has been losing patience with Musharraf of late, recently confronting the new coalition government with CIA evidence that the Pakistani intelligence service helped plan a terror attack against the Indian Embassy in Kabul last month.
But with Musharraf out of the picture, now what?
Here's my question to you: What does the resignation of Pakistani President Pervez Musharraf mean for the U.S. and the war on terror?
Interested to know which ones made it on air?