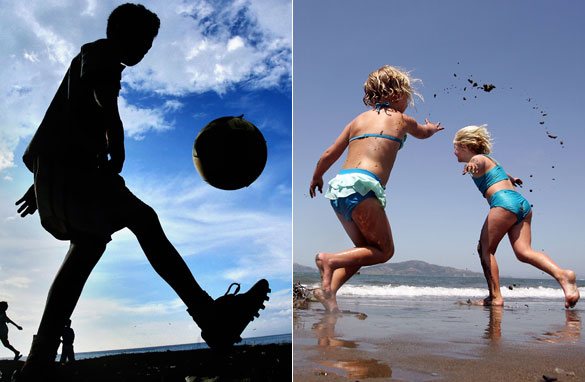 (PHOTO CREDIT: GETTY IMAGES)
FROM CNN's Jack Cafferty:
As we head into the long July Fourth holiday weekend and prepare to celebrate our country's independence, here's something worth noting: Granted economic times are tough here in the U.S. and many countries around the world are grappling with serious issues like food shortages, but it turns out the world is a happier place than it was 25 years ago.
A new government study of 97 countries finds that Denmark is the happiest place on earth followed by Puerto Rico and Colombia, while Zimbabwe ranks last. The United States ranks 16th.
The survey is a pretty simple one, asking people how happy they are and how satisfied they are with their lives as a whole. By this measure, a so-called "Happiness Index" rose in 40 countries – and fell in 12 others – between 1981 and 2007.
Researchers say that the overall rise in happiness in many countries is due to economic growth, the move toward democracy in many countries, and an increase in gender equality and tolerance of minorities in more developed nations. A director of the study says there's a strong correlation between peace and happiness as well as between democracy and happiness.
Money also seems to play a role in the equation: researchers found people living in rich countries tend to be happier than those in poor countries. Almost all of the countries at the bottom of the list have histories of dictatorships along with widespread poverty.
Here's my question to you: Why are we happier today than we were 25 years ago?
Tune in to the Situation Room at 6pm to see if Jack reads your answer on air.
And, we love to know where you're writing from, so please include your city and state with your comment.