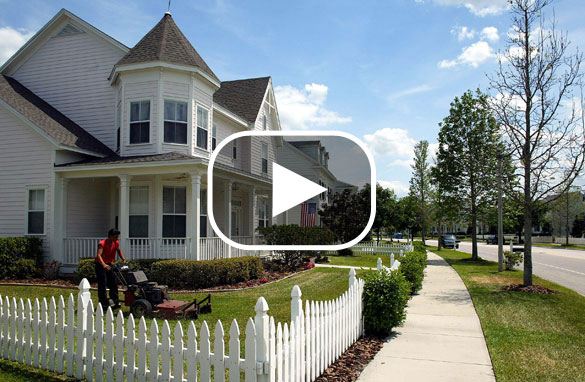 Click the Play Button to see what Jack and our viewers had to say.(PHOTO CREDIT: GETTY IMAGES)
FROM CNN's Jack Cafferty:
The American dream is becoming more of a mirage these days.
54% of Americans say their standard of living is no better today than it was five years ago, according to a new USA Today/Gallup poll. And only 45% expect their children to live better than they do. That's not the way it used to be in this country.
Today more and more Americans are struggling thanks to the housing crisis, the credit crisis, gas topping $4 a gallon, rising food prices and unsettled financial markets. From the end of the 2001 recession through last year, average household income actually dropped almost every year. That's the first time since World War II that the typical family was worse off at the end of an economic expansion than at the beginning. That's an ominous sign.
Economists say there are lots of reasons for the financial headaches including weaker unions that can't fight lower wages and more global competition. There's also been growing demand for skilled workers at a time when the typical American worker has fewer years of education.
The term "American Dream" actually was born during the Depression. Economists now refer to the period from 1945 to 1973 as the "golden age" when both the rich and poor prospered.
But that has changed. These days it's almost always been the rich who benefit from economic growth. One expert says the top 1% of American families – those earning more than $382,000 – received about three-quarters of the nation's overall growth from 2002 to 2006.
This suggests that the other 99% of the country may no longer be able to count on the idea of better times ahead. And if that's the case, we are in big, big trouble.
Here's my question to you: Is the American dream dead or just wounded?
Interested to know which ones made it on air?