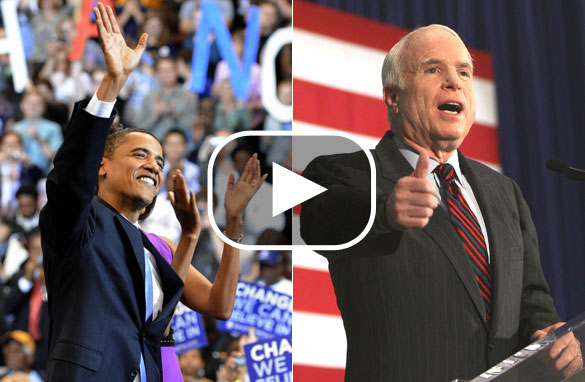 (PHOTO CREDIT: GETTY IMAGES)
FROM CNN's Jack Cafferty:
Barack Obama has been a money machine in the primary season, raising more than $272 million from primarily small donors.
It's got to leave John McCain, who raised about $122 million, scratching his head as he sizes up his opponent for the general election.
The Politico breaks down what the money story could mean come November, especially if Obama can tap into some of Hillary Clinton's fundraisers, who raised another 200 million dollars.
Consider this: If each of Obama's donors gave him $250, he'd have $375 million to play with in the two months leading up to the election – that would mean almost $50 million a week. McCain's donors number a few hundred thousand. Barack Obama has a rolodex with 1.5 million names in it. Unless John McCain can figure out a way to fatten his wallet, it could be a long slog to November.
Conservative estimates put Obama's fundraising haul for the general election at about $300 million, an amount that would allow the Democrat to compete in more states than McCain. It could also force McCain to spend money in states that should normally be safe territory for the GOP.
Meanwhile, the Democratic Party announced today that it would not accept contributions from Washington lobbyists, putting it in line with Obama's campaign pledges. Howard Dean and the Obama campaign say that the American people's priorities, not the special interest groups, will set the agenda in a potential Obama administration.
Here's my question to you: How can John McCain compete with Barack Obama's fundraising abilities?
Interested to know which ones made it on air?