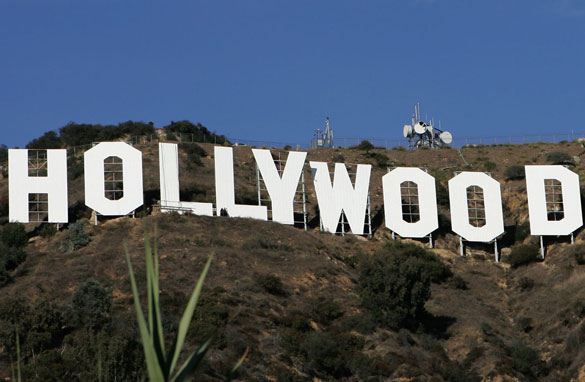 (PHOTO CREDIT: GETTY IMAGES)
FROM CNN's Jack Cafferty:
It happens every time there's a presidential election. Some Hollywood celebrity comes out and announces that if the candidate they don't like wins the election, they are going to leave the country.
They say this with a sense of high drama, like anybody cares. Problem is, they never leave. In 2000, Alec Baldwin's wife had reportedly told a magazine that if George Bush won, her husband would make good on a threat to leave the country. I was working at CNNfn at the time and remarked I wanted to be sure to get off on time because I was going to go out to Long Island and help him pack. Alec Baldwin is still here.
This time around it's Susan Sarandon. If John McCain wins, Sarandon is threatening to move either to Italy or Canada. It might be reason enough to support McCain. But five will get you ten that regardless of the outcome of the race between John McCain and Barack Obama, you won't find Susan Sarandon at the Calgary Stampede or the Vatican.
But we can dream, can't we?
Here's my question to you: Which Hollywood celebrity would you like to see leave the country and why?
Interested to know which ones made it on air?
Bill from Michigan writes:
Can we send them all as the new Peace Corps? We could solve poverty, adopt villages, establish educational systems, free Tibet, best the FEMA organization and in some cases set up rehab centers.
Bob from Philadelphia writes:
I would love it if Rush Limbaugh and Sean Hannity left the country, but you asked for celebrities, not conservative morons who run their mouths without looking at the facts.
Ed from Port Aransas, Texas writes:
When the mother ship finally comes, Tom Cruise will be leaving the planet.
Steve writes:
Michael Moore. Discussion over!
Cynthia writes:
Jack, It's a toss up between Britney Spears and Rosie O'Donnell. Nawww, not even a contest! See ya, Rosie!
Todd writes:
Barbara Streisand, unless she agrees to shut up and sing.
James writes:
Is it me or is this the biggest waste of digital ink that CNN has ever encouraged?
Ian writes:
Sharon "Karma" Stone.
Laura from Scotland writes:
Jack, I wouldn't like any of them to leave the country because I'm scared they might come to mine!
Michael from New Orleans writes:
Politics aside, I think it's time Dr. Phil quit pretending to be a weight loss guru and "Shrink to the Stars" and politely relocate to Belize.
J. writes:
Finally, something bipartisan.
John from Victoria, British Columbia writes:
I'll keep the Hollywood celebs if you will leave the country and remain silent until the presidential campaign is over.