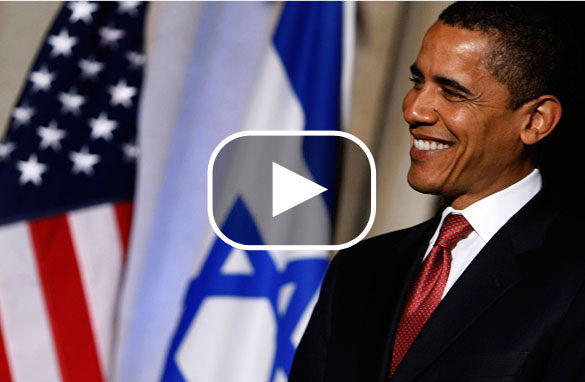 Sen. Barack Obama at an event to honor the 60th anniversary of Israel's independence in Washington, D.C. Click the Play Button to see what Jack and our viewers had to say.(PHOTO CREDIT: GETTY IMAGES)
FROM CNN's Jack Cafferty:
"The fate of the world for the next four years... it's all going to boil down to a few old Jews in Century Village"… that's the assessment of the 2008 election campaign by Rabbi Ruvi New, according to the New York Times.
While the line is the kind that will get a laugh, the point he's making is very serious: Barack Obama could have a problem with some Jewish voters, especially in Florida.
Obama was in Boca Raton today speaking in a synagogue about foreign policy and his approach to Israel. Florida is critical, and Jews make up almost 4% of voters there. Many of them are elderly, and that's the group that has concerns about Obama.
He has received a lot of support from younger Jews – winning 45% of the Jewish vote in the primaries – if you don't include Florida and Michigan. But the latest Florida poll suggests Obama would lose to John McCain, while Hillary Clinton would win.
Obama didn't campaign in Florida and voters didn't get a chance to know him. It is a hotbed for rumors about him: people think he's Arab – he's not; that he's part of Chicago's Palestinian community – he's not; that al Qaeda is backing him – they aren't; that he'll fill his cabinet with supporters of Louis Farrakhan – he won't; and that the Reverend Jeremiah Wright is the godfather of his children – he isn't. It's amazing with all the access to accurate information that people could be so pathetically uninformed.
Others are worried about Obama's commitment to Israel or have reservations about his willingness to talk with Iran. And for some, it's a question of race.
Here's my question to you: What does Barack Obama have to do to persuade Florida's Jewish population to support him?
Interested to know which ones made it on air?