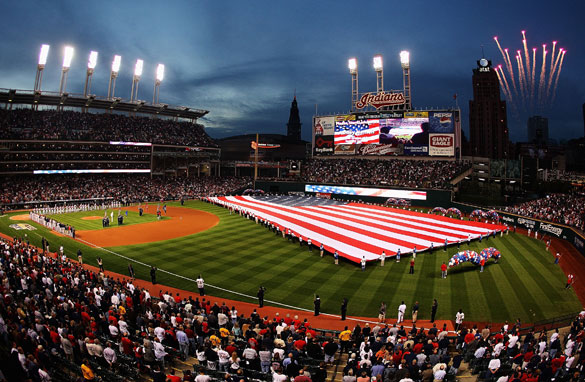 (PHOTO CREDIT: GETTY IMAGES)
FROM CNN's Jack Cafferty:
"Just as the world is opening up, we are closing down."
That's a quote from a terrific Newsweek cover story by Fareed Zakaria called "The Rise of the Rest" that explores what's happening to the United States during this global power shift.
Zakaria examines "The Post-American World" where by almost every measure – from industrial to financial, to social to cultural – the distribution of power is shifting away from the United States. It's a stark change from the superpower status we've had for most of the last century. He talks about the dark mood of many Americans, with more than 80% of the country believing we're on the wrong track.
Zakaria says that this post-American world shouldn't necessarily be an "unsettling prospect for Americans." He says it's the result of a series of positive trends that have welcomed in an international climate of "unprecedented peace and prosperity." He points to economic growth of many countries all around the globe and insists that America is benefiting from these trends of globalization.
Even as the rest of the world continues to rise around us, America remains "the most open, flexible society in the world, able to absorb other people, cultures, ideas, goods and services."
Zakaria says American society can adapt to this new world, but wonders if our government can. He points to our narrow foreign policy and desire to be the global rule-maker but then to not always play by the rules.
Here's my question to you: Is America fading from its position as the most powerful nation in the world?
Interested to know which ones made it on air?