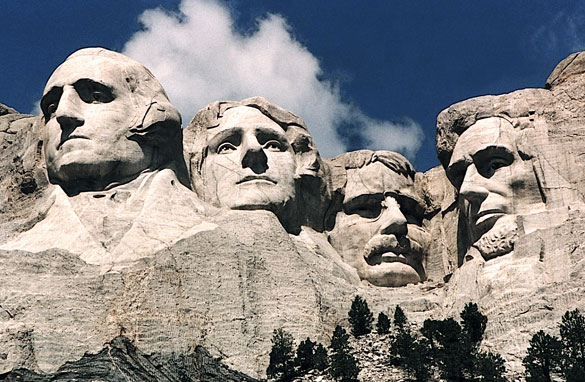 (PHOTO CREDIT: GETTY IMAGES)
FROM CNN's Jack Cafferty:
When Colin Saltry and Joey Daniel heard Barack Obama was at Glider's Diner in Scranton, Pennsylvania, eating waffles earlier this week, they couldn't resist. Saltry is class president and Daniel vice president at Scranton High School. They left school and headed for the diner-managing to talk their way in through the media entrance. Soon they were in conversation with the famous senator from Illinois.
When one of them mentioned they would probably be suspended for leaving school without permission, Obama wrote them each a note. "Excuse Joey. Excuse Colin."
It didn't work...both boys were suspended for one day and wound up spending it campaigning for their guy. Both admitted it wasn't the right thing to do to skip school...and both said they would do it again in a heartbeat. Of all the days they will spend at Scranton High School, 20 years from now they will remember every detail of this one.
Here's my question to you: Which politician - living or dead - would you skip work or school to meet and why?
Interested to know which ones made it on air?

Billy from Las Vegas writes:
I would skip school to meet Herbert Hoover if he was still living, just to find out IF he is a distant relative of either George W. Bush, Dick Cheney, or John McCain.
Kevin from Michigan writes:
I would have liked to meet Harry Truman. He seemed like a man of good character, a sense of humor, and a kick-butt attitude. We sure could use that now. If he were living today I couldn't imagine what his comments would be on the games going on in Washington, D.C.
Lance from Texas writes:
Jack, I feel very lucky just to have a job to skip !! Of course, it would also depend on how much gas it would take to get to the event. I think I'd like to see President Reagan and get his honest opinion of how much better off we all are after the past eight years of Republican rule.
Michael from Lorton, Virginia writes:
Jack. You sly devil...you already know the answer. I would skip school to meet my father, who is deceased, to tell him something that I was unable to tell him before he died...that I loved him and think of him always.
Denise from San Antonio, Texas writes:
Senator Barack Obama!! He reminds me of my father, my home church pastor, my husband, my friends, wise college professors, my uncle, my cousins, and my daddy's friends from Texas Southern University. I own the company and would skip a day at work to go spend time with this man!!!
David writes:
Silly question Jack, you and the Wolf-man of course.