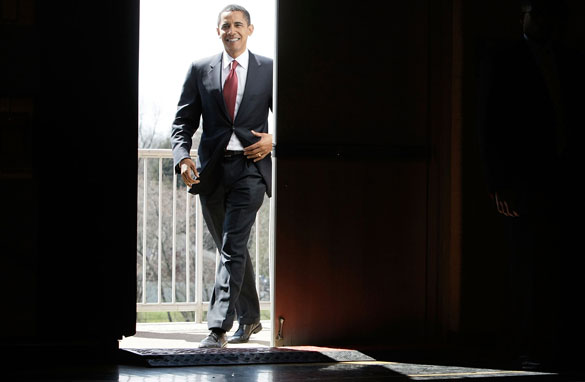 FROM CNN's Jack Cafferty:
Barack Obama will win the Democratic nomination and the odds are he'll go all the way to the White House. So say the bettors in the prediction markets.
Reuters reports that traders in the Dublin-based "Intrade" market give Obama an 86% chance of being the nominee, versus a 13% chance for Hillary Clinton.
On the "Iowa Electronic Markets" at the University of Iowa, traders give Obama an 83% chance of winning, compared to 13% once again for Clinton.
Both groups of traders are also betting that Obama will ultimately become president. Intrade in Ireland gives him a 59% chance, compared to 49% for the Republican, and Iowa traders give him a 57% chance versus 46% for the Republican.
These traders are betting that Clinton will win several of the remaining primary contests – like Pennsylvania, West Virginia and Kentucky. Nevertheless, they suggest she has little chance of becoming the Democratic nominee.
These prediction markets have an uncanny record of accuracy. In some cases, they're more accurate than the polls. And when it comes to those polls, Obama continues to narrow the gap with Clinton in Pennsylvania, which will vote on April 22nd. He's cut down her once double-digit lead to an average of 6 points now. She was once up by more than 30 points.
Here's my question to you: What are the chances Barack Obama will go all the way to the White House?