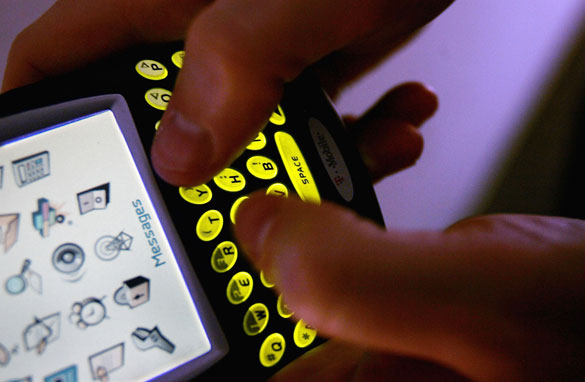 (PHOTO CREDIT: GETTY IMAGES)
FROM CNN's Jack Cafferty:
Before you sit down to write in to the Cafferty File, think about this: sending excessive e-mails and text messages could be a sign of mental illness – and some of you are on the margin. An editorial in The American Journal of Psychiatry suggests that these obsessive-compulsive symptoms are now so common that they should be included in an industry manual on mental disorders.
Here's how to tell if you need help:
– Excessive use, which often goes along with a loss of any sense of time when you're online.
– Withdrawal, which includes feelings of anger, tension or depression when you can't get to a computer.
– The need for a better computer, more software and even more hours of use.
– And, negative repercussions, which can include arguments, lies, and social isolation all due to your time spent online.
In South Korea, which has the highest use of broadband internet worldwide, internet addiction is considered one of the most serious public health issues. The government estimates that more 210,000 children are affected and need treatment, and another 1.2 million are believed to be at risk for addiction. In China, it's believed that nearly 14% of adolescent internet users are addicted... that's 10 million Chinese youngsters.
So it comes as no surprise that there are now internet addiction clinics around the world. Experts say it's also become a more significant legal issue in criminal, divorce and employment cases.
Here's my question to you: Is sending excessive e-mails and text messages a sign of mental illness?
Interested to know which ones made it on air?