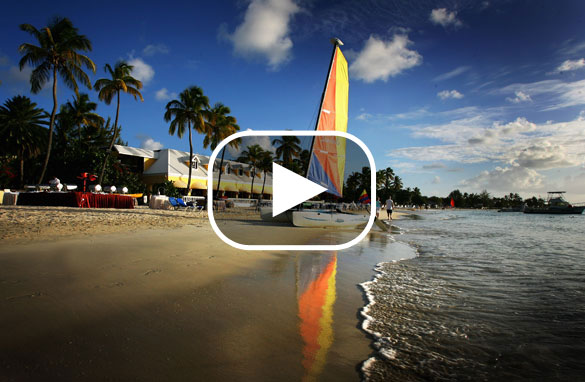 Click the play button to see what Jack and our viewers had to say.  Dickenson Bay, Antigua. (PHOTO CREDIT: GETTY IMAGES)
FROM CNN's Jack Cafferty:
Now that the Mississippi primaries are over, there is a pause in what seems like the never-ending campaign.
It's been more than a year since this all started, and it seems much longer. We've been bludgeoned with thousands of hours of news reports, dozens of primaries and caucuses, millions of flyers and tv ads, dozens of debates, never ending speeches and on and on.
But now we actually get a bit of a respite, with six weeks to go until the April 22nd Pennsylvania primary.
Now, the good people of Pennsylvania will likely grow to hate the whole process in the next six weeks because there is little else for the candidates to do but inflict themselves on those poor folks. Hillary Clinton and Barack Obama will eventually come to be looked upon as guests who just don't know when it's time to leave.
The Wall Street Journal reports the Clinton campaign's plans include blanketing the state with events, recruiting thousands of volunteers and making strategic attacks on Barack Obama. For his part, Obama will also dedicate lots of time and resources to Pennsylvania, although his campaign is expected to talk about it as only one of several upcoming contests, including states like North Carolina, Indiana, West Virginia and Nebraska.
But for now, most of the country gets a break.
Here's my question to you: How do you plan to spend your six-week vacation from the campaign?
Interested to know which ones made it on air?