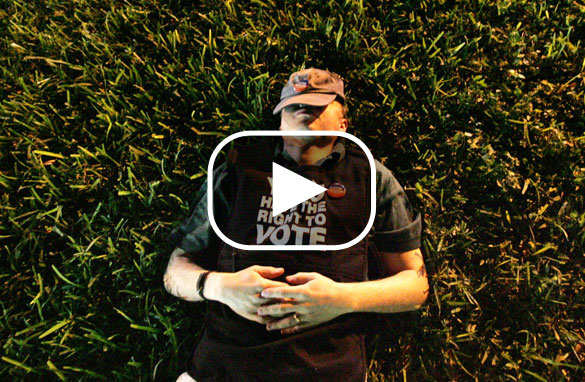 (PHOTO CREDIT: GETTY IMAGES) Click the play button to see what Jack and our viewers had to say.
FROM CNN's Jack Cafferty:
The presidential primary campaign has been going strong for 14 months now – it just seems longer – and there don't seem to be many signs, especially on the Democratic side, that it will be over any time soon.
At the beginning of 2007, people were lining up to run for president. At the height of the silliness, we had a total of 18 candidates between the Democrats and Republicans. There are still four major candidates in the running… although the argument could be made that after tomorrow there should only be two.
The voters have been through dozens of primaries and caucuses, as well as dozens of debates. There are the countless mind-numbing TV reports and armies of correspondents and pundits tripping over each other all around the country in the race to come up with something profound. Mostly they don't.
Millions of us have been bombarded with TV commercials, fliers, mailings, pleas for donations, e-mails and phone calls from the candidates and their supporters.
Russia got a new president in about 8 minutes: Vladimir Putin picked his guy, said let's vote, they voted, and he's in. We're not suggesting that's the way it ought to be done here because God only knows what President Bush would come up with…
Here's my question to you: How can you tell if you're suffering from primary election fatigue?
Interested to know which ones made it on air?
Nick writes:
Instead of counting sheep at night, I find myself counting delegates.
Sabrina from Las Vegas writes:
When you actually want to spend more time with your family.
Dustin writes:
Your wife no longer accepts a simple denial that you have the toilet seat up, but rather insists that you both denounce and reject said action.
Emily from Richmond, Kentucky
When you look forward to a presidential press conference.
Dave from Portland, Oregon writes:
I know I have primary fatigue if I no longer find Cafferty's comments on the primaries incisive and amusing… it hasn't happened yet.
Eric writes:
When I get home from work and turn on MTV instead of CNN.
Yvonne from Charleston, South Carolina writes:
When you can recite a candidate's stump speech better than he or she can, you know you've had enough.
Matt from O'Fallon, Missouri writes:
When you find delegate math on random notepads and sticky notes all around the house.
Michael from Fort Wayne, Indiana writes:
Jack, Thank you for defining it as 'primary election fatigue', I thought I had the flu.
Greg from Mechanicsburg, Pennsylvania writes:
I know I have Primary Election Fatigue when I look into the mirror to shave my face and I see you looking back at me.
A. writes:
I know I have it! I am having nightmares of Hillary tripping around over Bill to get to that phone at 3:00 in the morning. The person calling asks to speak to Obama.